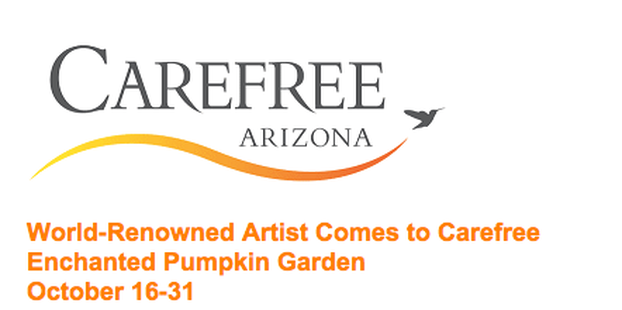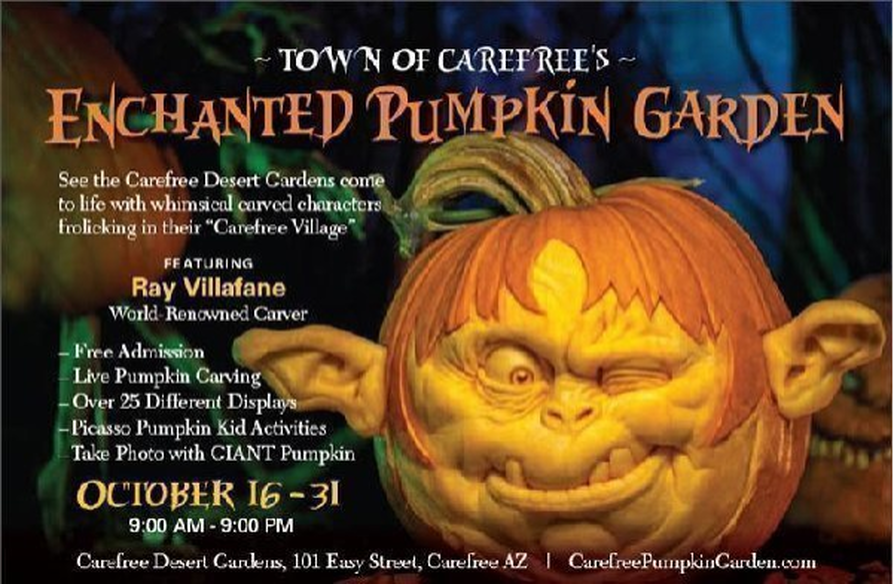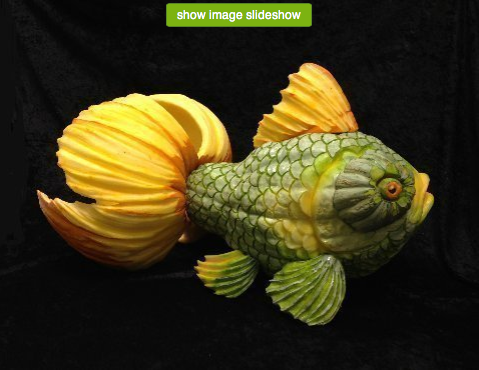 Halloween spirit invades Carefree in the form of whimsical pumpkin carvings from master carver Ray Villafane. The Enchanted Pumpkin Garden is open to the public from October 16-31, 9 a.m.- 9 p.m.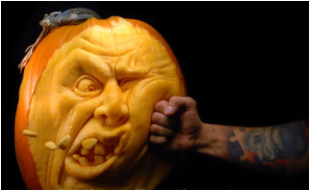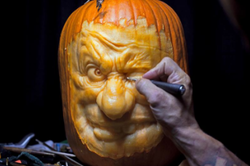 Woven throughout the Carefree Desert Gardens, there will be over 30 playful characters, artfully imagined and frolicking in a magical village, as well as twelve preserved pumpkins in pickling tanks. The preserved designs will be on display in Saguaros, carved by Villafane, and lit by LED lighting.

Based in Arizona, Ray Villafane is a world-renowned American sculptor who has travelled throughout the globe fashioning exceptional figures and scenes out of pumpkins, sand and snow.

Villafane has been called, "The Michelangelo of pumpkin carving," by Martha Stewart, carving for the President at the White House and on numerous national TV programs. From Good Morning America to the Food Network's Pumpkin Challenges, which he won in 2008, 2009, and 2010. For more information visit carefree.org.
---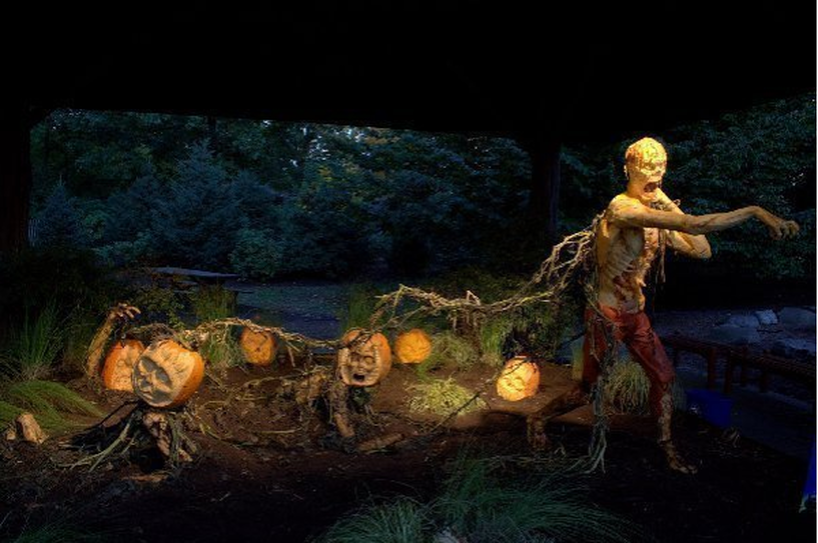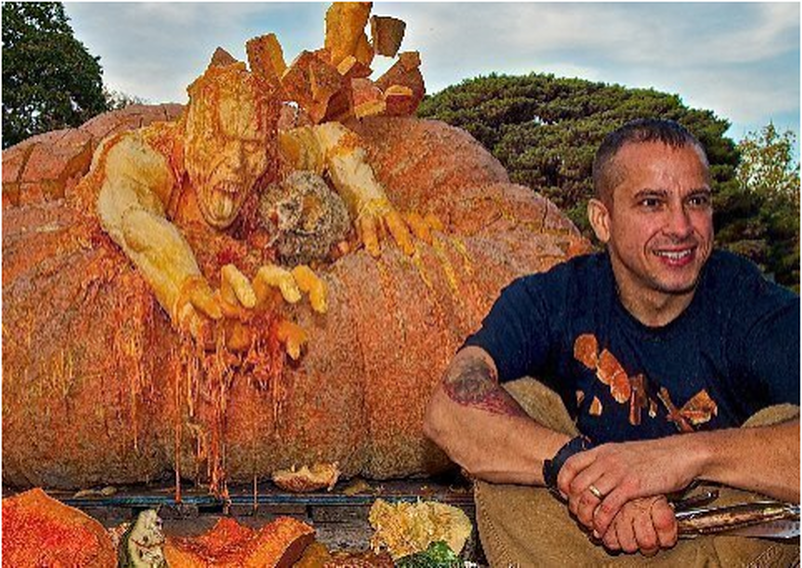 The Grand Opening on Friday, October 16, will take place all day from 9 a.m.-9 p.m. Villafane will host a live pumpkin carving demonstration in the Sanderson Lincoln Pavilion. Photo opportunities will be available with "King" Pumpkin, an over 500-pound carved masterpiece, as well as kids activities, music, and autumnal refreshments. Attendees are invited to take self-guided tours and see Villafane's whimsical village filled with a cast of enchanting characters.

Other special events throughout the two-week long Enchanted Pumpkin Display include special live carving activities, October 17-18, and October 24-25. There will be Picasso Pumpkin activities for kids, and live carving from Villafane and Villafane Studios. On Halloween, the garden will be open until 10 p.m. with trick or treats and family-friendly activities, costumes encouraged.