Let There Be Light, LLC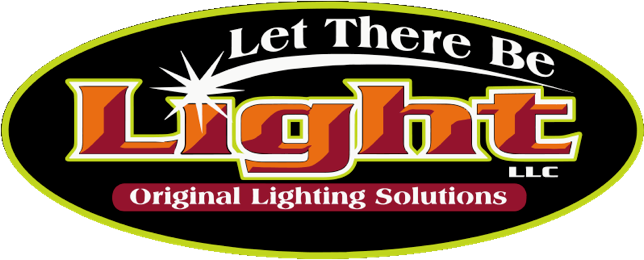 -in conjunction with www.brillianceled.com , has green alternatives for both indoor and outdoor lighting. LED technology provides up to 80% energy savings when switching from regular bulbs, and is greener than florescents.
Maximize Your Energy Efficiency with LED Outdoor Lighting

FROM SINGLE FIXTURES TO COMPLETE SYSTEMS

No job is too large or too small. We are locally owned and operated and offer FREE written estimates.

OUTDOOR LIGHTING PROVIDES

· Safety

· Serenity

· Beauty

LED SAVINGS CALCULATOR

See your savings with our new LED savings calculator.

Call us today to see how much you can save.

480-575-3204

DID YOU KNOW?

LED bulbs are mercury-free, draw as much as 80% less energy than halogen bulbs, and have a life-span of nearly 20 years.

Drop-in replacement lamps are available for most current lighting systems today.

Located in gorgeous Carefree, Arizona, Let There Be Light is a locally owned company that designs, installs and maintains long-lasting, low-energy outdoor lighting solutions for your home.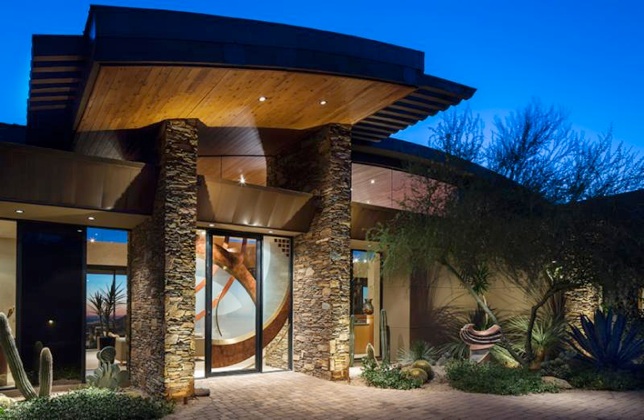 Desert Mountain


Do you have outdoor, landscape and accent lighting needs? Do you want to lower your energy costs and reduce the time and money you spend on maintaining your outdoor lighting system?

Let There Be Light utilizes the latest state of the art technology by offering drop-in replacement LED's (Light Emitting Diodes), which last much longer than any other lighting source on the market. LED's can also dramatically reduce your energy consumption (as much as 80%), while providing you with warm, mercury-free, high output lighting.

From design and installation of an entire system to maintenance and upgrades of your current lighting system, Let There Be Light can meet all of your outdoor lighting needs.

Locally owned and operated by Bryan Gold, Let There Be Light was established in 2007 and has grown to become the preferred outdoor lighting team in the greater Carefree/Cave Creek area.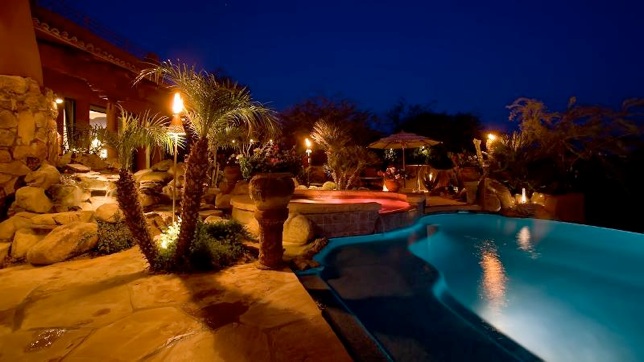 Desert Mountain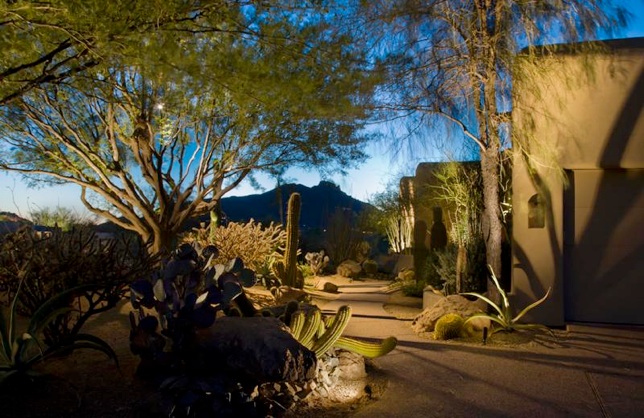 The Boulders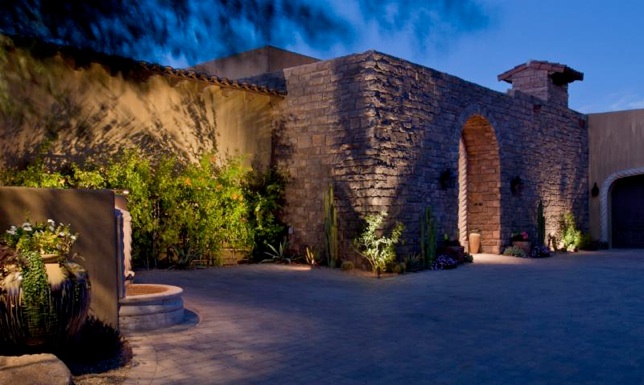 At this home in North Scottsdale, the contractor chose the MR-16 by Brilliance LED for its color consistency, energy savings and zero maintenance cost. An occasional lens wipe is all that is needed. The warm stone facade is highlighted with four Brilliance LED MR-16's drawing a total of 4 watts each and a 2700K Kelvin temperature. Lumens output is 230lm per lamp with a beam angle of 30º. Each lamp is enclosed in a Vista Professional Outdoor Lighting Fixture 5252.

Why Invest in Custom Landscape Lighting and Misting?

Aesthetics

A home is a great asset. For many folks, it is a point of pride, a testament to a lifetime of initiative and hard work. Unfortunately, many a home's finest qualities are literally left in the dark, without the benefit of quality lighting, misting, and landscaping.

Let There Be Light believes in sharply accentuating the architecture, patios, vegetation, and artwork that make each customer's home unique, not to mention beautiful. Our dedicated staff works to rescue the outdoor scenes that define your personal living space from the obscurity of night. During the day we can help you escape the heat of the blazing sun with our misting systems which can cool your landscaped area down by as much as twenty degrees. We pride ourselves on a product and a service that can jolt your home back to life, cleanly and with class. Click here to see some of our system videos.

Safety

We understand the dangers that the desert presents after dark. Besides offering a thrilling scare, the insects and animals that call Arizona home are potential health threats. Compound this hazard with a poorly lit patio or staircase, and a nighttime stroll to the driveway can seem like a reenactment of an Indiana Jones film.

Our product attends to the legitimacy of these concerns. The lighting systems we design and install provide enough illumination to take the danger out of the night using systems such as LED, low voltage, or solar. Whether you have Grandpa and Grandma visiting for dinner, or you are Grandpa and Grandma, a perilous walking area is one less worry to complicate your busy life.

Security

Home invasion is not a topic that most people like to contemplate. The idea that a devious stranger could enter your home, your own personal refuge, is revolting.

Let There Be Light can help reduce the risk of burglary. An intruder is more likely to target a meagerly lit home that allows for a covert approach than a residence outfitted with one of our custom lighting systems. We are pleased to offer sensor lights that are motion activated, thus working to expose an unsuspecting criminal to the neighborhood prior to infringement.

Service Locations

We provide quality service, nightscaping, & mistscaping installation throughout Phoenix, Scottsdale, Carefree, Cave Creek and surrounding cities in Arizona.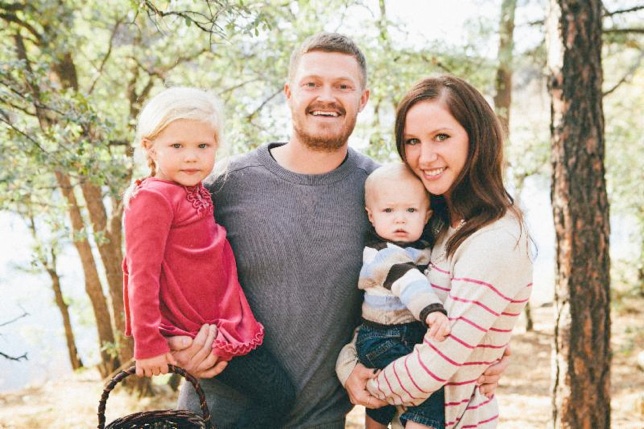 From our family to yours, we appreciate your business. Please call me directly with any questions. Thank you for your consideration. We look forward to working with you.

Sincerely,

Bryan Gold