Phone: 480 595 5047

Address: 31840 N. 45th Street
Cave Creek, AZ 85331

Email: sam@wildatheartowls.org

Hours: Non-Emergencies:
• Call from 10am-4pm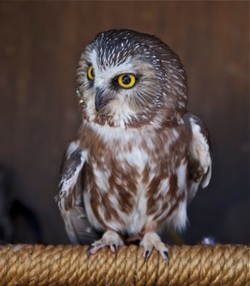 Wild At Heart is an all-volunteer organization which is dedicated to the conservation and preservation of Arizona's native wildlife.


At Wild At Heart we:



Rescue, rehabilitate, and release birds of prey which have been injured or orphaned.



Relocate displaced burrowing owls.




Manage species recovery programs.



Manage habitat enhancement projects.



Provide educational presentations.





---